Play Therapy Games to Know Yourself
A new fun and interesting approach for reaching out to your own self with the help of playing therapy cards. Therapy game actually helps you learn the techniques for managing your emotions and tapping into your inner self. There can be various games that you can play but the wisdom cards are the most helpful game that is actually helpful in achieving guidance from your inner self.
With the help of wisdom cards, you can reach out to yourself and gain insights about knowing to react when things don't go your way.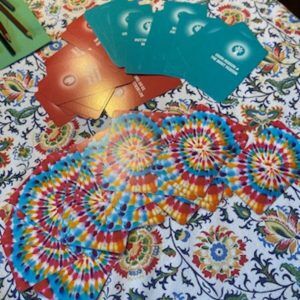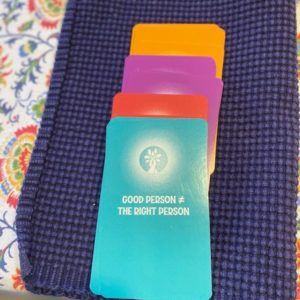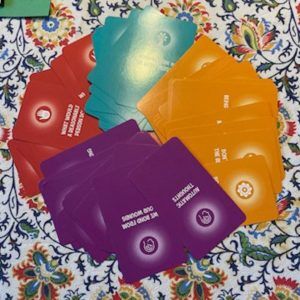 Therapy Cards on Amazon | Self-Care Made Easy
Therapy cards are available for purchase through Amazon, offering a convenient and accessible way to obtain this useful tool for mental health support. Whether used in therapy or for personal growth, these cards provide a valuable resource for managing emotions and promoting self-care.

These therapy cards are a helpful tool for individuals seeking mental health support. When playing therapy games, these cards provide prompts and exercises that can aid in self-reflection and improve emotional regulation. They can be used in therapy sessions or as a personal resource for managing difficult emotions and promoting self-care.
Take Control of Your Life with Therapy Cards
You can easily get control of yourself and improve your well-being with the help of playing therapy games. With the help of therapy cards, you can get guidance in different ways.
The First Stage
The first step will be helpful in understanding the reason for getting angry and frustrated.
The Second Stage
The second stage helps you to learn how to cope with these negative emotions, feelings, and behavior you might be facing. You will need to clearly specify the feelings that you may feel about yourself, It is important to identify everything first about yourself and get appropriate help.
The Third Stage
The third stage helps you use the new knowledge to bring positive changes in your life and improve your behaviors. The therapy games are a great way to know and learn many things about yourself or get help for figuring out your own life.
My years of serving expertise allow me to help people from adults to children of any age. I am committed to helping you achieve your desired goals by working together to find new ways to bring improvements and solutions for your specific mental health needs.
Are you ready to take the first step to playing therapy cards?
If you're ready to take the first step towards getting back on track with your mental health or behaviors to start feeling life in a better way again, get my wisdom cards to play therapy games.
I am an expert Tie Dyed Therapist known for the therapy help that I have been delivering to millions of people and helping them to reach out to their inner selves. With my therapy games people are capable to receive appropriate help for experiencing emotional distress or mental illness. I have the ability to change your life with my appropriate skills in playing Mindfulness Cards.
You will be encouraged to talk or get help about:
What you're experiencing

How you feel about it

What has helped you deal with it in the past?
Therapy games are considered one of the most fun and interesting forms of game therapy that I have to help you with because it focuses on the way your mind works. It helps to know your thoughts and feelings that can affect your behaviors in everyday life.
Empowering Change Through Wisdom
As a Cognitive Behavioral Therapist, I use wisdom cards as a tool to guide clients toward greater self-awareness and insight. Through our sessions, we work together to identify and challenge negative thought patterns and behaviors and develop practical skills to manage stress, anxiety, and other mental health concerns. My goal is to empower clients to take control of their lives and achieve lasting positive change. Let's work together towards a happier, healthier you.