Best Mindfulness Cards
Mindfulness cards are our very first physical product. Packed with inspiration and everyday mindfulness activities, the Mindful Living card deck is a set of beautifully-designed cards which bring meditation, calm, and kindness to wherever you are.
Our four suits of 13 cards each: Therapeutic, Holistic/Spiritual, Common Sense, and Questions.
*Cards are meant for entertainment purposes only. You are invited and encouraged to use these cards to reflect and think about yourself and your life.
Although the meditation cards provide guidance, they cannot replace therapy conducted by a trained professional.
All packaging is made from recycled materials, courtesy of Eco Enclose.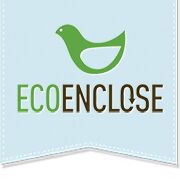 What Are Mindfulness Cards?
Mindfulness cards are a fun and innovative way to find mindfulness meditation. Unlock your life's happiness by playing meditation cards, It is a way of living in the present moment of your life. It helps you to become aware of what's happening around you in your mind or in your life.
It helps you to stay focused on yourself and your life goals. With the help of our mindfulness cards, you can control your mind and better guidance to stop distractions by worries about meaningless things.
With my mindfulness card set, you can reach out to your inner self, improve your energy and find the encouragement you need to make your life better. My Mindful card game can help you to stop wandering things that do not matter in your life or the moments that were impacting your mind.
You can reduce stress in your life and create a better version of yourself. Additionally, you will be able to bring your mind to a resting position, allowing you to tap into your inner wisdom and enhance your overall well-being.
This mindful living card deck is made with a special strategy that helps you learn how to find a way to maintain your focus in life while still being able to think clearly. These daily meditation cards will help you increase your ability to focus on the present moment so that every day becomes easier and more enjoyable—no matter what else is going on around you!
Benefits of Mindfulness Cards
Mindfulness cards aware you of the feeling of being fully present in the current moment and knowing what's happening in your life. The daily meditation cards are practical exercises you should do to unlock your inner power. With the help of a mindfulness card set, you can learn and achieve many different things about yourself and your life.
Bring awareness

Maintain calmness in mind

Bring joy to your life

Daily self-care routine

Enhance your emotions and feelings

Take control of your own life

Bring the kindest and most amazing version of yourself
Don't Be Hard on Yourself and Seek Help with Mindfulness Cards
You can be hard on yourself sometimes to control things that aren't in your hands to control.
This mindfulness card game is perfect for anyone who wants to try mindfulness meditation but doesn't know where or how to start. As well as giving you a simple guide to mindfulness meditation, they'll help you learn how to meditate independently.
Our therapist wisdom cards are great for meditating by yourself every day. Meditation is a practice of activities that helps you deal with many things about yourself, such as:
Developing your focus

Control your thoughts

Calming your mind to concentrate on things that really matter.

Meditation has helped me to feel happier

It reduces stress and makes you more relaxed.
Tips For Using Mindfulness Cards
With my therapist's mindfulness cards, you can achieve great things and peace of your mind. They're like therapy games to boost your confidence in life, but they're not just Wisdom cards for therapists! You can play daily meditation cards with your friends, family, or by yourself.
You don't have to be a professional therapist to use them—you can even do it anywhere and anytime. The mindfulness card set is helpful in learning about yourself and how others see you. It gives you the strength to bring change in your life.